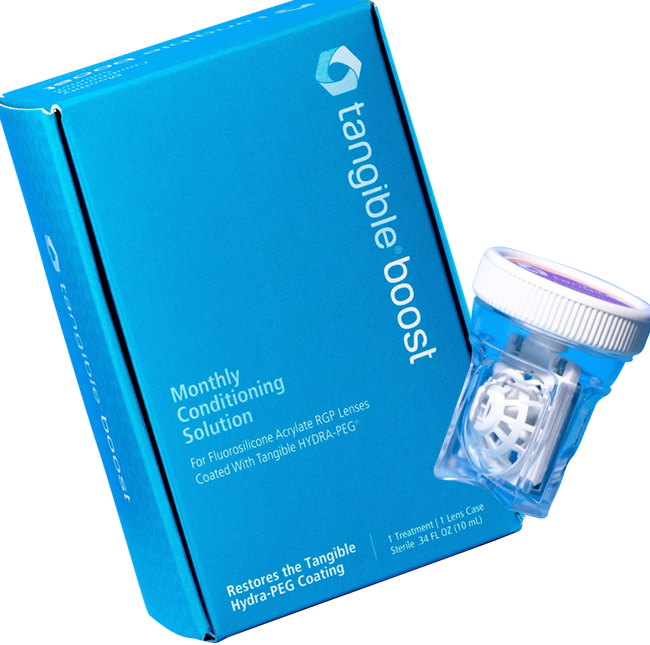 Boost it.
Tangible® Boost
Tangible Boost is a monthly treatment to restore the Tangible Hydra-PEG® coating, and maintain the wettability of Tangible Hydra-PEG coated fluorosilicone acrylate rigid gas permeable lenses. Tangible Boost is intended for prescription (Rx) use only.
Tangible Boost is not approved for use with hybrid contact lenses.
If your eye care practitioner does not offer Tangible Boost, you can securely fax your prescription to us to place an order. Tangible Boost is $20.00 for a single use monthly kit.
Our secure fax number for Rx information is: 650-817-7857
Order Tangible Boost
The Benefits of Tangible Boost
Restores the Tangible Hydra-PEG coating

Simple and quick at home treatment

Gives peace of mind knowing your lenses are performing their best
Ask your Eye Care Practitioner about getting a prescription, and ordering Tangible Boost!